The Premier League has produced some of the most elegant and graceful players to ever grace the game, names like Jay-Jay Okocha, Cristiano Ronaldo and Eden Hazard come to mind. The League has also produced some of the dirtiest, scrappiest, and roughest footballers who are uncompromising when it comes to getting the ball.
The player being profiled is a former teammate of the aforementioned Okocha and most definitely epitomises the phrase 'at all costs', with his bullish style of play leading him to bagging more than a basket-full of cautions in his career. This player is not a 'no nonsense' defender or a battle-hardened midfielder, but a Centre Forward. The man is none other than Bolton Wanderers Legend, Kevin Davies.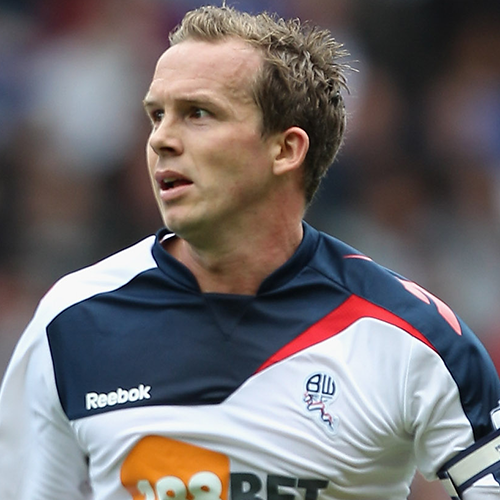 The one-time England International was a brutish target-man, who frequently committed fouls by elbowing opposition defenders and lunging into mistimed tackles, often leading to bookings on each occasion. In summer 2003, he joined Bolton having been released by Southampton. In a season where he rediscovered his best form, he scored ten times and started every league match.
In his Bolton career, Davies committed over 1,000 fouls, more than any other Premier League player in the competition's history to date. On 11 February 2012, he became the joint holder of the record for most yellow cards in Premier League history, alongside former Leeds United star, Lee Bowyer; not the kind of record you would associate with an experienced striker. To put his record into context, Davies had more bookings (99) than Premier League goals (88).
Embed from Getty Images
Davies hung up his boots in 2015, after a brief spell at Preston North End in the English 3rd tier after 22 years in the professional game and most older fans of the English Premier League will surely remember the bulky Englishman for his aggressive style of play.
Which other Premier League old boys do you remember? Let me know in the comments.
**Copyright © 2019 EaglesTracker – All Rights Reserved. This article may not be reproduced, re-published, re-written or redistributed in whole or in part without the prior express written consent of EaglesTracker.